TIGLUTIK Was Developed to Meet the Needs of People with ALS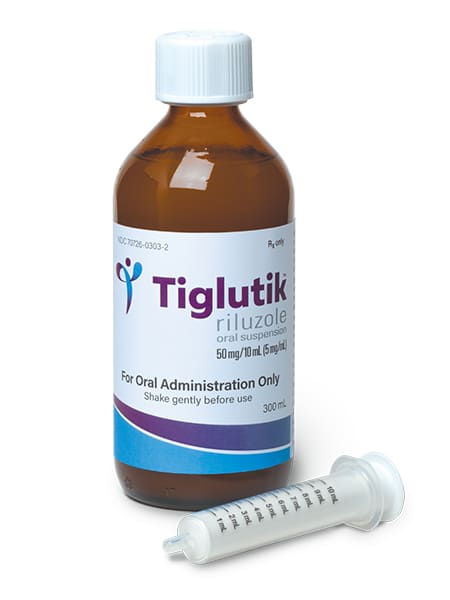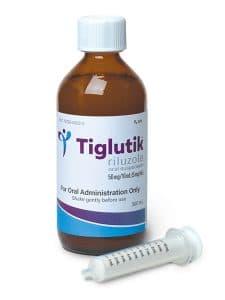 TIGLUTIK is the only formulation of riluzole approved by the FDA for both oral and PEG tube use1. TIGLUTIK is an oral suspension. One dose of TIGLUTIK 50 mg (10 mL) is bioequivalent to one RILUTEK® (riluzole) 50 mg tablet and it is taken twice a day, every 12 hours.1-3
Based on the standards developed by the International Dysphagia Diet Standardization Initiative (IDDSI), TIGLUTIK has a mildly thick consistency (IDDSI criteria Level 2),3,4 and it is easy for patients to swallow or administer in a PEG tube. TIGLUTIK is approved for use throughout all stages of ALS1. Patients can start taking TIGLUTIK as soon as they are diagnosed with ALS.
Click here for information to How to Order TIGLUTIK for Your Patients to ensure your patients with ALS get the full dose of riluzole they deserve.
References
TIGLUTIK® (riluzole) [package insert]. Berwyn, PA: ITF Pharma; March 2020.
Rilutek (riluzole) [package insert]. Cary, NC: Covis Pharmaceuticals, Inc.; July 2016.
Data on file. ITF Pharma. Berwyn, PA; December 2019.
International Dysphagia Diet Standardisation Initiative. https://iddsi.org/. Accessed July 1, 2020.